Bullplanet's Play of Colours - OPAL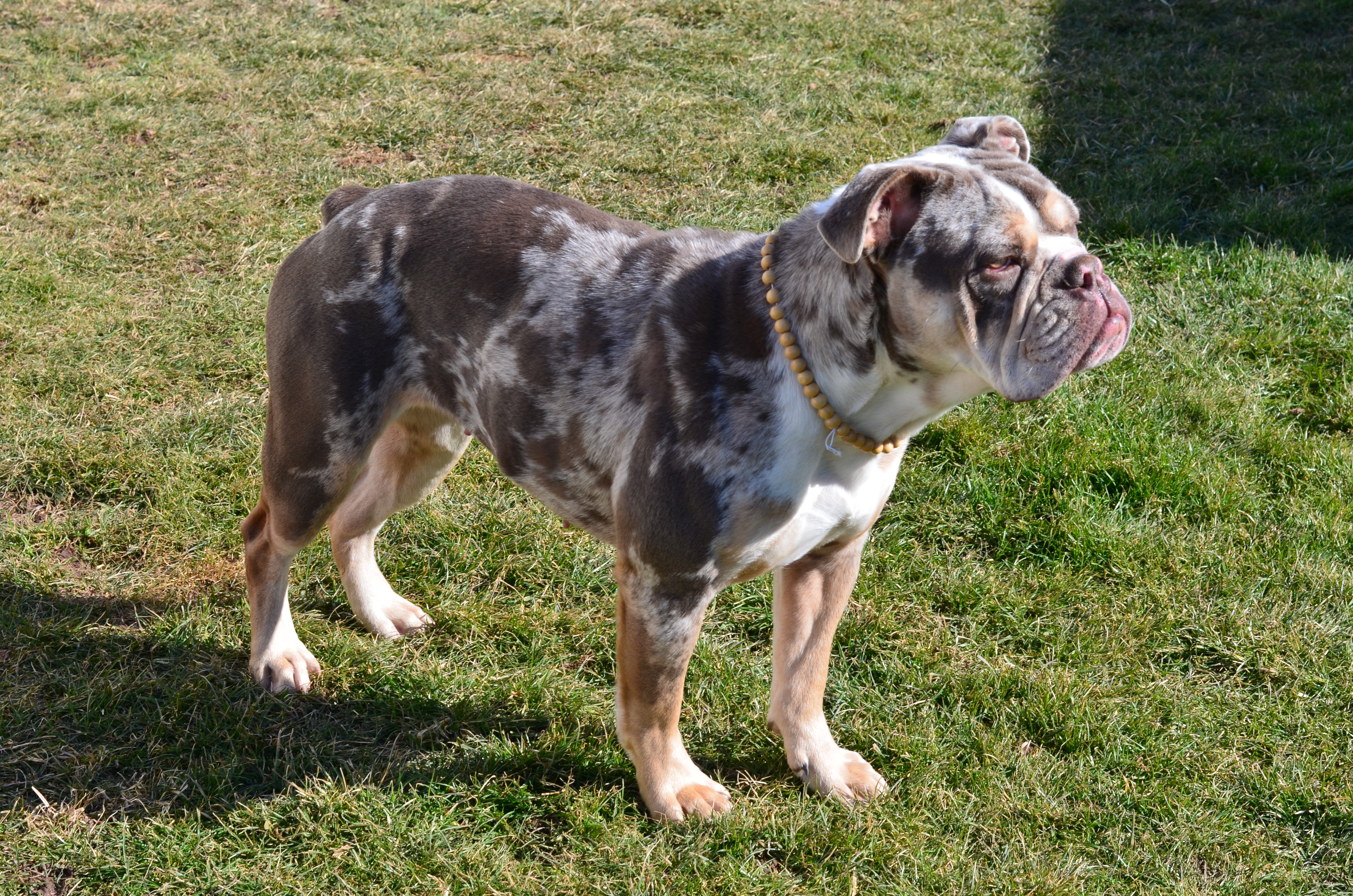 Red Leopard Merle Olde English Bulldogge
Dam - Info coming soon!
Sire - Info coming soon!
When we decided to add some unique colouring to our breeding program we knew there was only one breeder we trusted with this task, the world renowned Bullplanet Kennel in the Netherlands, where we imported our big boy Hansel from.
Bullplanet did not disappoint, the litter of puppies was so stunning that we imported not one but TWO puppies.  OPAL and her sister FRIEDA.  These two girls are so alike and yet so different, it's going to be a joy and an adventure watching them grow and mature.
---
More about Merle
**Merle is a recently accepted colour into our breed standard so is not widely seen in Olde English Bulldogges. 
What is 'Merle' you ask? A unique marking pattern, used in conjunction with another color characterized by a marbling effect of dark patches against a lighter background of the same color.