Texas Geez Ozzy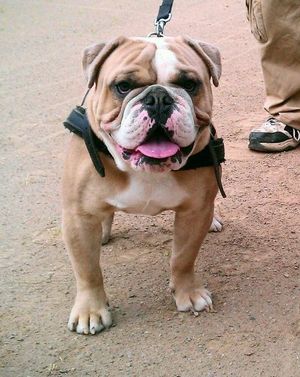 'Ozzy' hails from a well known kennel located in Texas, 'Texas Geez Bulldogges'.  We are lucky enough to have access to this handsome fella as he is owned by our good friends at Cambull's Bulldogges.

Ozzy is a happy go lucky dog, with a very soft temperament and easy going attitude.  He has produced some phenomenal dogs, including 'Wyatt', the sire of our fall 2013 litters.

We are excited to introduce his bloodlines into our program and can't wait to see what he produces!